Reliance High Tech Ltd. is one of the most reputed Industrial Automation and Embedded System Developer Company in Bangladesh, leading by expert  graduates. It is a first growing company having strong R&D team and industrial automation expert engineer's team. We work with some world class manufacturers such as LS, Siemens, ABB , Autonics , Delta , Mitsubishi , and many others. We also develop and fabricate some embedded control system for industrial purpose and home appliances . We believe that we can attain technological independence and can develop our industrial sector by the development and utilization of our own resource and technology. Our company has achieved a good reputation due to its quality products and services, innovation and customers support.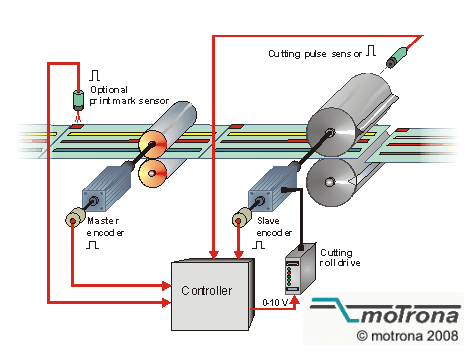 Our experienced staff of professional engineers covering multiple disciplines is committed to provide responsive and cost effective solutions to complex engineering problems. Reliance provides engineering services including feasibility studies, conceptualization,   engineering design, detailing, analysis and integration services for all Control Engineering and Automation needs. We leverage considerable strengths in field of control systems, automation, electrical engineering, mechanical engineering, software development and knowledge in different process industries and manufacturing industries to position ourselves as a strategic partner in your value chain.
Consultation and Pre Project Activities

 Analyzing Client Requirements


 Preliminary Project Planning


 System Case Study


 Technical Know How Support


 Framework and Technical architecture development


 Optimal system configuration and Budgetary estimates


 Functional analysis of the suggested system


 Risk & Gap Assessments and Safety Analysis
Engineering Services

 Electrical Engineering services with CAE Tools


 Control Panel Design & Component layout


 Mechanical Engineering Services


 Machine Design


 Drafting and 3D Modelling


 Instrumentation and Piping systems design


 Control System and Automation Systems


 Pneumatic & Hydraulic systems design
Reliance  has core experience in providing solutions in the area of automation and control systems. We provide solutions on all levels of automation starting from the Field Elements to PLC, CNC, SCADA, DCS and MIS Systems. With our domain knowledge and expertise in integrating the plant components to provide a totally integrated solution, we enable our customer's to rely on a single vendor for all their automation requirements. We apply industry-leading technical knowledge and resources to deliver a total automation solution for Process and Factory automation needs of our customers. With our dedicated engineering team who possess an in-depth knowledge in field of automation, we serve various process & manufacturing industries in Machine Tool, Dairy, Material Handling, Food processing, Pharmaceutical, Power, Agro, Textile etc. We use the hardware, technology and software's from Siemens to support our customers to stay at the forefront, in global trends of industrial production. Our capability to undertake project risks and turnkey responsibility along with our good reference list and successful project experience, make us the right partner for your future automation needs. Expertises of this division are

 PLC: Micro PLC, Standard PLC, Compact PLC, and Technological PLC's


 HMI: Compact & Standard, Windows CE and PC Based HMI's


 Supervisory Control and Data Acquisition Systems SCADA


 Distributed Control Systems DCS


 Failsafe and Emergency Shutdown Systems ESD


 Route Control Systems RCS and Batch Control Systems BCS.


 Remote Terminal Unit's RTU


 Distributed and Remote IO Systems RIO


 Explosion Proof Ex-E,Ex-D & Intrinsic Safe IS IO and Control Systems.


 Industrial Networking and Communication Systems for Various Protocols


 OPC Server Based Communication Systems.


 GSM/GPRS Based Automation Control and Monitoring Systems.


 Programming of CNC Systems.


 Commissioning of AC Drives, DC Drives, & Servo Drives


 Protocol Converters for Modbus, Profibus, Ethernet, DH+ etc…


 Radio Frequency Identification Systems (RFID) Based Controls


 Selection and supply of LV/HV Induction motors
Temperature Controllers, PID Controllers, Flow Controllers, Pressure Controllers, Pressure/Temperature/Flow/level Transmitters, control valves, RTDs, Thermocouples and other field instruments
We offer design, assembly, wiring and testing of custom engineered control and power distribution panels that are best in quality, with the latest technology components at competitive prices. We have created our own benchmarks in the control panel Manufacturing. We undertake the production & commissioning of Control Panels for various applications. With our core competence of perpetual innovation and prompt response along with the advanced technologies & exceptional expertise environment of international standards, help us to deliver quality control panels which comply with all international standards.
We are also fully equipped to produce quality designs based on the requirements of our customers by use of industry best software tools, which helps our customer to build best quality machines and systems at competitive cost. This also helps our customers to deliver products designed and documented as per international standards

 Motor Control Centre's MCC Panels


 PLC Control panels and HMI Panels


 Marshalling Panels


 Control Desks and Mimic Panels


 Bus bar distribution systems


 Non compartmentalized MCC


 Cable laying, wiring and termination


 Field installation materials, cables, conduits and instrument control panels
We provide tailored cutting edge solutions for unique and challenging requirements of our clients. Our solutions are derived with the motto of providing excellent state of the art technology solutions with our technological capabilities, comprehensive approach and competitiveness. We provide innovative special purpose solutions for all industries, with the help of our core team of veteran professionals who possess creativity, innovation and knowledge in all areas of the machine building process like mechanical engineering, electrical engineering, machine control and complete machine assembly. Our competency in building such specialised solutions and developing new technologies makes us your ideal source for such customized needs.

 Assembly machines


 Testing machines


 Marking Machines


 Leak Test Machines


 Pick & Place Devices


 Feeding Mechanisms


 Conveyors
 Our Automation Partners